| | | | |
| --- | --- | --- | --- |
| | 1 2 3 4 5 6 7 8 9 | Showing plugins 11-20 (88 found) | |

Bass Station re-invents the classic sound of analogue and provides you with all the prerequisite building blocks of the sound generation process. With total control.


• Two Oscillators that have been carefully modelled to preserve the precise tonal character of the classic sawtooth and square waveforms of the original instruments.

Price: €139.00
Difficulty: medium CPU: medium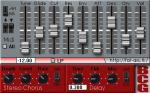 BCG is a a single oscillator monosynth with a two stage multimode filter (LP, BP, BR and HP), semi fixed envelopes and overdrive distortion. On top of that it has a two voice stereo chorus and delay to give the sound more depth.

BCG is a Windows VSTi made with Synthedit, featuring DSP design by Lee Stacey, David Haupt, Chris Kerry and Jeff McClintock.
Price: €23.00
Difficulty: easy CPU: medium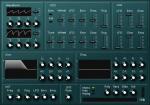 cesSynth1, a VST2 plugin which models a flexible analogue synthesiser. The synth is a dual oscillator design, incorporating a fourth order resonant low pass filter.

Features:

* Up to 32 note polyphonic, with a polyphony limiting control
* Dual oscillators, with selectable octaves
* Three oscillator waveforms (variable pulse, variable saw and triangle), which can be combined to produce complex composite waveforms for each oscillator
* Three modulation sources (LFO, and two complex envelope generators)
* Fourth order resonant low pass filter
* The following controls can be modulated - frequency of each oscillator, VCA for each oscillator, VCF cutoff frequency
* Monophonic, polyphonic and Arpeggio operating modes.
Price: €15.00
Difficulty: medium CPU: medium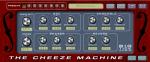 This vst plugin emulates the classic string ensemble sound, made popular by such classic synths as the Crumar Performer or the Arp Solina.

Cheeze Machine generates sound by feeding a simple, saw-like waveform, into a chorus ensemble emulator, a 6-stages phaser, and a reverb.
Price: Free
Difficulty: easy CPU: low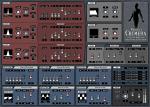 Chimera is an experimental synth that uses subtractive synthesis in a new way. White noise is sent through a series of narrow bandpass filters which are controlled by pitch. The filtered noise is used as resonant sinewaves to create pads, atmospheres, organs and percussive sounds. In other words, everything you hear from Chimera is white noise being filtered into music - in realtime.

Price: Free
Difficulty: medium CPU: medium

Claw is a really nice and easy to learn one oscillator plugin. It can create agressive acid sounds and nice basses. The cpu usage is very low. This synth is great to learn the basics of virtual synthesis.

*One oscillator with PWM
*Basis-feature for ping-pong effects
*Build in distortion and delay
*32 ready to go presets included
*Very easy to use
Price: Free
Difficulty: easy CPU: low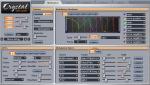 One of those true vst gems in the free plugin world. The sound of this one is really incredible. You can create awesome bass sounds, bubbling soundscapes, pads, effects. The list is endless let your ears decide.
Price: Free
Difficulty: hard CPU: medium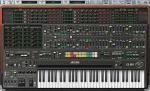 The CS-80V is the reproduction of the legendary Yamaha® CS-80, which is considered by many as the "ultimate polyphonic synthesizer".
More than 25 years after its release, the time has come to rediscover a sound that has extensively contributed to the history of music...

A demo is available, with saving disabled and demo emits white noise


Price: €199.00
Difficulty: medium CPU: medium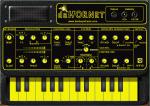 Hybrid vintage virtual analogue soft synthesizer. (is not just another VA synth, is much more!)

Features:

* Two oscillators, 4 octaves selector, output level, saw and pulse waveforms, pulse width control on osc 1, fine tuning up to 1 octave on osc 2.
* Noise generator.
* One LFO with rate from 0.1 to 100 Kz!, MIDI sync from 32/4 to 1/36,Filter cutoff and osc pitch destinations, 6 shape modes, sample&hold.
* Multimode "vintage" resonant filter with keyfollowing function, LP,BP,HP.
* Two envelope generators, VCA and Filter control, with REPEAT function (loop the envelope).
* Polyphonic mode (2 to 16 voices) and mono legato mode with tunable glide effect.
* MIDI learn on every knob to freely assign any MIDI CC.
* MIDI velocity sensitivity adjustable independently for VCA and Filter envelope.
* Master volume.
* Master tuning.
* Virtual keyboard with hide/show button.
* 128 presets factory bank.
* Random presets generator.
* Saving default setting on registry option.
* Compatible with any SampleRate. Eg: 44.1, 48, 96...
* Support for SSE, MMX and P4 instructions.
* VolumeType: High, Normal, Soft. (For use with those VST-Hosts with too high volume)

Price: Free
Difficulty: medium CPU: low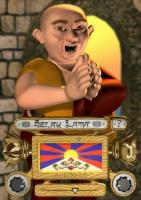 Delay Lama is the first VST-instrument to offer both vocal synthesis and a real-time animated 3D interface. Its advanced monophonic vocal synthesis engine enables your computer to sound just like an Eastern monk, with real-time, high resolution control over the vowel sound. What's more, the plug-in window displays a 3D animation of a singing monk, that reacts directly to your input!
Price: Free
Difficulty: easy CPU: low
| | | | |
| --- | --- | --- | --- |
| | 1 2 3 4 5 6 7 8 9 | Showing plugins 11-20 (88 found) | |