| | | | |
| --- | --- | --- | --- |
| | 1 2 | Showing plugins 11-19 (19 found) | |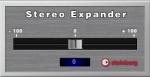 Stereo Expander is a plugin to add stereo expansion to your sound. It comes bundled with most Steinberg audio applications.
Difficulty: medium CPU: medium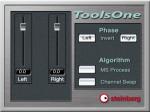 Tools One is an extremely useful "effect" for various applications concernings panning and stereo imaging of the sound. Tools One is part of the WaveLab Essential VST plugins.
Difficulty: easy CPU: low
One of the first reverb plugins Steinberg created. It was included in Cubase VST. Now it is rather outdated and discontinued.
Discontinued
Difficulty: medium CPU: medium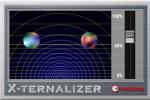 This small plugin functions creates a loudspeaker simulation for headphones. It comes shipped with various Steinberg products, such as Wavelab and Cubase.
Difficulty: easy CPU: low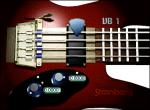 VB-1 is a typical easy structured one trick plugin. It tries to create bass guitar like sounds which sound quite nice. Not overwhelming but useful.
Discontinued
Difficulty: easy CPU: low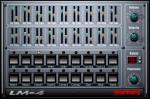 * 32 bit drum module
* 18 channels/pads
* Up to 128 velocity zones per pad
* 20 Drum sets included (10 24-bit :Wizoo kits, 10 standard kits)
* 6 outputs (stereo mix plus 4 individual)
* Velocity, pitch and panning for each instrument, all automatable
* All settings can be saved with the song (Cubase VST)
* Samples saved as individual files
* Samples CANNOT be loaded from the front panel, a script (text) file is used to create a drum kit, this can be done by hand or by using a third party editor.

Price: €143.00
Difficulty: easy CPU: low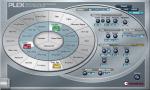 PLEX is a synthesizer based on an absolutely novel synthesizing process, which offers you almost limitless possibilities in varying and creating sounds. Using a new audio analysis technique, the original sound is split into four components: lower spectrum, higher spectrum, filter characteristics and amplitude envelope. Each component can be replaced and combined with other elements.
Price: €169.99
Difficulty: medium CPU: medium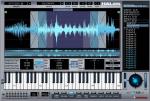 * 32 bit support
* 2 envelopes with up to 8 edit points and 2 LFO's
* Notch / HiPass /LoPass / BandPass / 12dB / 24dB Filter with fatness function
* New navigation (diagonal using a virtual navigation ball)
* Easy-to-use keyzone editor with drag&drop function (easily create keyzones, layers and choose the velocity just by moving the samples)
* 16 Midi channels (full VST integration, sample accurate timing), 128 programs
* Filter and settings can be made individually for each sample (or global for the whole program)
* absolute or relative change of settings
* Embedded loop-editor with crossfade, snap to zero, loop, release loop, loop tuning settings
* Virtual keyboard for direct trigger and to prelisten to the samples
* Modulation / Tune Page for various settings
* Virtual Outputs
Price: €399.00
Difficulty: medium CPU: medium

Very basic 2 oscillator synth plugin for easy lead and bass sounds. Nothing special but good to learn some synth basics.
Price: Free
Difficulty: easy CPU: low
| | | | |
| --- | --- | --- | --- |
| | 1 2 | Showing plugins 11-19 (19 found) | |