| | | | |
| --- | --- | --- | --- |
| | | Showing plugins 1-3 (3 found) | |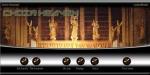 Amazing, multi-sample Choir instrument. Size of the room, damping and final mix can be configured.
Difficulty
: easy
CPU
: medium
Listen

String Synthesizer is an emulation of the String Synthesizers of the late 70s made famous by ARP and Solina.

The characteristic "ensemble" sound of those machines was not realized by adding expensive oscillators, but by using a (at the time) brand new and relative low cost technology: the BBD chip (Bucket Brigade Device), which was basically an analog delay line.

More
Price: Free
Difficulty: easy CPU: low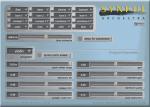 Synful Orchestra is an orchestral plug-in instrument based on Synful's patented Reconstructive Phrase Modeling (RPM) technology.

The RPM Phrase Database contains musical phrases for each instrument. These are not recordings of isolated notes but complete musical passages that represent all kinds of articulation and phrasing.

More
Price: €370.00
Difficulty: medium CPU: medium
| | | | |
| --- | --- | --- | --- |
| | | Showing plugins 1-3 (3 found) | |