| | | | |
| --- | --- | --- | --- |
| | | Showing plugins 1-3 (3 found) | |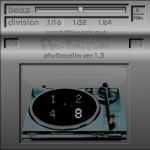 Phutboyslim is a quick 'n' dirty inline sampler. It is designed to be inserted in the master output fx rack and functions by constantly sampling the last "x" beats of the input signal (your whole mix, usually). When it receives a midi note, it constantly plays back that buffer until the midi note is released, at which point the source material is allowed through again. Think of the stuttering samples in yer typical fatboy slim tune and you'll have a good idea of what phutboyslim can do for you.
Price: Free
Difficulty: easy CPU: low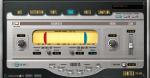 Sonitex is a VST effect plug-in for Windows that is dedicated to adding sonic texture to digital audio, and provides detailed emulation of vinyl records and vintage hardware samplers.

When sampling vinyl records on vintage hardware samplers you often get something more than the musical content itself. This "sonic texture" may be a subtle feel, or it may be something that actually plays a defining role to the sample. The key concept in Sonitex is to mimic the cumulative result of every process a piece of music goes through as well as the interaction of these before it ends up as a sample in a contemporary track.

More
Price: €49.00
Difficulty: medium CPU: medium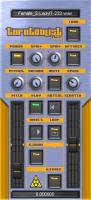 TTP is a VSTi that can load a sample and perform turntable style effects on it. You can scratch, change pitch, and even spin the audio up and down just like on a real turntable.
Price: Free
Difficulty: easy CPU: low
| | | | |
| --- | --- | --- | --- |
| | | Showing plugins 1-3 (3 found) | |