| | | | |
| --- | --- | --- | --- |
| | | Showing plugins 1-6 (6 found) | |

Softknee compressor with build-in stereo enhancer.
Price: Free
Difficulty: easy CPU: low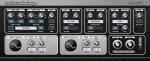 Retro Delay is a flexible allround delay effect in VST format. It has the character and sound of a vintage delay unit but features many modern options.
Besides delays, it can produce a wide range of modulation, chorus, flanger and phaser effects.
Price: Free
Difficulty: medium CPU: low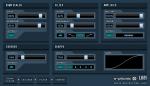 LOFI is a VST effect, created to downgrade your audio. Sometimes a track needs a little 'dirt' to make it sound alive. With LOFI you can easily downgrade your clean sounds to old dirty sounding samples.




Features:

* Downscaler (pitch shifting).
* Crusher/resampler.
* 12dB LP, BP or HP filter.
* Waveshaper/distorter with 6 different wave shapes.
* Random preset button.
* Automation support.
* Smooth fader control.

Price: Free
Difficulty: easy CPU: low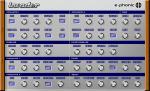 Basic FX Synthesizer that can make quite distinct and typical FX sounds. If you like to indulge in soundscapes, or need to spicen up your track with some extra identity, than this is your best friend.

[Also highly recommended for cultmovies' lovers]
Price: Free
Difficulty: easy CPU: low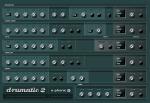 If you need 808, 909 like drums especially kicks then this one is your choice. Very nice and easy to use interface, good sound and low CPU usage. It is a breeze to learn and a lot of fun to use.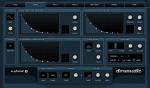 Perhaps the best drum synth for emulating 909 and 808 like kicks. This one is really amazing it offers so many functions to alter the sound. The GUI is great and easy to navigate. The sound of it is crystal clear. A must have in your drum vsti collection!

Key features:

* Graphical envelopes for amplitude and modulation
* Load / save presets for single sounds
* Simple but effective effect section for each sound with distortion and bitcrusher and a filter.
* 6 Stereo outputs, assignable for each sound.
* All parameters can be automated (midi-CC not yet supported)
Price
: Free
Difficulty
: easy
CPU
: low
Source
| | | | |
| --- | --- | --- | --- |
| | | Showing plugins 1-6 (6 found) | |