| | | | |
| --- | --- | --- | --- |
| | | Showing plugins 1-3 (3 found) | |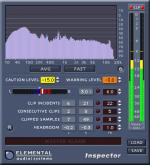 Inspector's spectrum analyzer gives you a clear picture of the sonic properties of your mix. Real-time numeric readouts for balance, headroom, and clip incidents tell you exactly what is happening from sample to sample. All in a compact size to save your desktop space.
Price: Free
Difficulty: easy CPU: low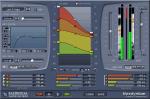 Don't get confused - this is not multi-band compression. Neodynium is an entirely different beast. Why always apply the same compression to all audio levels? Compress the louder levels with a quick attack; expand the lower levels with a slow release and leave the mid level sounds alone. Try it with a traditional compressor - you won't get far. Neodynium lets you break your audio levels up into "zones" so you can control them exactly how you want. No one size fits all compression here.

More
Price: €130.00
Difficulty: medium CPU: medium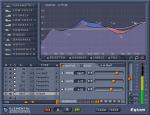 Why work within the confines of an EQ configuration of someone else's choosing? Eqium lets you determine your ideal EQ. And if you ever need more bands or filters, they're just a click away. No need to swap out for another EQ or use another insert slot. Eqium lets you be the boss.

Full feature list:

More
Difficulty: medium CPU: medium
| | | | |
| --- | --- | --- | --- |
| | | Showing plugins 1-3 (3 found) | |