| | | | |
| --- | --- | --- | --- |
| | | Showing plugins 1-3 (3 found) | |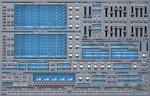 A powerful performance-orientated virtual analogue synthesizer incorporating embedded FM synthesis. If you're looking for great leads, pads, strings, basses, organs and pianos, whether for live performance work or sequencing... look no further!
Price: €69.99
Difficulty: medium CPU: medium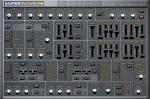 Great freeware plugin for those heavy detuned lead sounds like the JP8000. It also creates rich pads and synth strings. This one is a bit harder to learn since it offers a lot of functions. But you get into it after some time.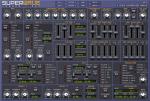 Noticeably more CPU efficient than the Superwave P8, The T-Pro's sixty-four powerful trance leads are able to cut through a mix with ease, and sixty four preset arpeggios assist the musician in the development of awesome trance.
Price: €29.99
Difficulty: medium CPU: low
| | | | |
| --- | --- | --- | --- |
| | | Showing plugins 1-3 (3 found) | |