| | | | |
| --- | --- | --- | --- |
| | | Showing plugins 1-3 (3 found) | |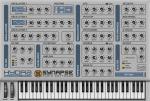 The Hydra is a multi-model VSTi / DXi synthesizer, designed for use in all genres of electronic music.

The oscillator routing can be switched between three radically different models, which is almost like having three different synthesizers in one - each model has it's own distinct character and sonic capabilities.

More
Price: €99.00
Difficulty: medium CPU: medium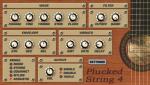 The Plucked String is a physical modelling string instrument with a warm and pleasant sound, which includes five different string models. The type of sounds range from fuzzy, metallic guitar strings, over smooth nylon strings, to big and fat floorbass. It is also capable of more imaginative sounds with less resamblance to any real-world instruments.

More
Price: €24.00
Difficulty: medium CPU: medium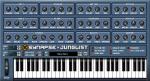 Intuitive and plain forward synth which proves to be useful in the field of elektro, drum 'n bass and breakbeat. No overwhelming strings and pads, but deepdriving subbasses, furious stabs and warm sounds. Synapse Audio replaced Junglist by its successor, Hydra.
Discontinued
Difficulty: medium CPU: medium
| | | | |
| --- | --- | --- | --- |
| | | Showing plugins 1-3 (3 found) | |