| | | | |
| --- | --- | --- | --- |
| | | Showing plugins 1-7 (7 found) | |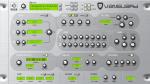 Vanguard combines the good old analog synthesizer idea with the latest technology. All analog devices of classic synthesizers are emulated by high-quality DSP functions, resulting in a warm and rich sounding synthesizer plugin with all the benefits of todays digital technology.

Vanguard is equipped with 31 different type of oscillators, including uncommon digital oscillators with fresh modulation options. There is also a huge selection of filters. 13 filter types are onboard with different slopes and including a new kind of combined dual-filter variations.

Price: €89.99
Difficulty: medium CPU: medium

This monophonic lead/bass-synth screams like there is no tomorrow. The distortion, delay and reverb make sure it is heard throughout the whole jungle.

Four oscillators are fed into two filter-units, two distortions and then into the basis-panner.
Price: €29.99
Difficulty: medium CPU: medium

Multitimbral Bassline synthesizer with very low cpu usage.


* Monophonic
* VCO (Pure Triangle, Dirty Saw, Pure Saw, Pure Square, Dirty Square) - Morphable
* VCF (LPF 12 db/octave)
* VCA
* AD Envelope Generator
* Accent, Portamento(Glide), & Distortion
* 4 part multi-timbral
* Full MIDI control of all parameters
* All parameter saved with song
* Very low CPU consumption
* Sample accurate timing
Price: Free
Difficulty: easy CPU: low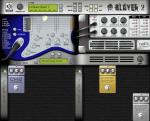 Virtual E-Guitar + FX + AMP + Cabinet + FX

Slayer 2 starts from where its predecessor left off. In particular, the physical model of the guitar has been completely revamped, improving the quality of the simulation dramatically. Not only does Slayer 2 sound a whole lot better, it is also much more flexible.

Price: €89.90
Difficulty: medium CPU: low

Claw is a really nice and easy to learn one oscillator plugin. It can create agressive acid sounds and nice basses. The cpu usage is very low. This synth is great to learn the basics of virtual synthesis.

*One oscillator with PWM
*Basis-feature for ping-pong effects
*Build in distortion and delay
*32 ready to go presets included
*Very easy to use
Price: Free
Difficulty: easy CPU: low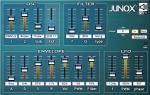 Alpha Juno-alike sounding analogue instant rave machine for massive hoovers, mentasms and other hardpounding stabs, pads and oneshots. It comes packed with a good set of presets to create instant sawtoothmadness.
Discontinued
Difficulty: easy CPU: high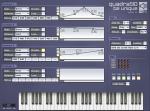 QuadraSID offers far more than a simple emulation of the SID chip. Enriched with many new functions e.g. an arpeggiator, four LFOs, wavetables and a eight fold oversampling, this software instrument offers unlimited sonic possibilities, and surprises even the most experienced SID professional by its flexibility.

Price: €59.99
Difficulty: medium CPU: medium
| | | | |
| --- | --- | --- | --- |
| | | Showing plugins 1-7 (7 found) | |