| | | | |
| --- | --- | --- | --- |
| | | Showing plugins 1-6 (6 found) | |
Part of the free VST plugin pack. The complete package consists of BJ Flanger, BJ LoFi, BJ Overdrive, BJ RingmodulatorČ, BJ Tremolo, and BJ WavechangerČ.
Price: Free
Difficulty: medium CPU: medium
Sample quality reduction
Price: Free
Difficulty: easy CPU: low
Range of dither types including noise shaping
Price: Free
Difficulty: easy CPU: low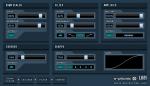 LOFI is a VST effect, created to downgrade your audio. Sometimes a track needs a little 'dirt' to make it sound alive. With LOFI you can easily downgrade your clean sounds to old dirty sounding samples.




Features:

* Downscaler (pitch shifting).
* Crusher/resampler.
* 12dB LP, BP or HP filter.
* Waveshaper/distorter with 6 different wave shapes.
* Random preset button.
* Automation support.
* Smooth fader control.

Price: Free
Difficulty: easy CPU: low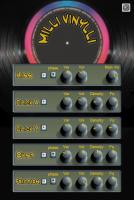 Old Vinyl sound generator.

Features:

* First row of buttons are to turn generators on/off.
* Phase buttons to switch variations position.
* Var: Adjust the level of variation depending of the generator.
* Vol: Volume knobs for each generator.
* Density: Sets the noise density on the clicks, dust and friction generators.
* Main Vol: Main volume of the sum of all generators.
* Fq: Frequency or "tuning" of each generator.

Price: Free
Difficulty: easy CPU: low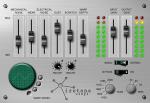 The ultimate lo-fi weapon, iZotope Vinyl uses 64-bit processing and advanced filtering, modeling and resampling to create authentic "vinyl" simulation, as if the audio was a record being played on a record player. It features the following characteristics:

*Mechanical Noise - The amount of turntable motor rumble and noise
*Electrical Noise - Internally generated electrical noise, such as 60 Hz grounding hum
*Wear - Control how worn out the record is, from brand new to played a few thousand times
*Dust - The amount of dust on the record
*Scratch - The number and depth of scratches on the record
*Warp - The amount of warping and the warp shape for the record - from no warp to the edges totally melted and warped
*Record Player Year - The year of the record player - from current linear tracking turntables to 1930 phonographs
*Stereo/Mono - Switch between stereo and mono output
*Input and Output Gain - Set the gain in and out of the effect with visual level meter feedback
Price: Free
Difficulty: easy CPU: low
| | | | |
| --- | --- | --- | --- |
| | | Showing plugins 1-6 (6 found) | |