| | | | |
| --- | --- | --- | --- |
| | | Showing plugins 1-4 (4 found) | |

The BallSequencer is a sequencer based around the idea of midinotes generated by balls moving around inside a rectangular area. Notes are triggered whenever a ball collides with the boundary of the rectangle. You can set parameters that will control the movement of each ball, in addition to possible note and velocity values.

More
Price: Free
Difficulty: medium CPU: medium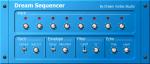 Dream Sequencer is for that sequencing sound of the 70's as produced by Tangerine Dream etc. The VSTi synchronizes with the host bpm and takes its root key from a "midi note" and plays for the duration from "note on" until "note off". The pitch knobs are quantized to semitones with a range of one octave.
Price: Free
Difficulty: easy CPU: low
* Modular MIDI and audio routing
* Supports VST effects and instruments
* MIDI CC automation of VST parameters
* Full VST fxb/fxp support
* VST multi-in/out inside energyXT
VST I/O configuration. 2 x mono can be changed into 1 x stereo etc
* Polyphonic multi-mode arpeggiator with unlimited patterns including notes and control change
* Chord component, each chord will trigger by a single MIDI key.
* Multi-channel Audio Part component
* Dynamic mixer with cc automation, up to 16 stereo ins and 15 stereo sends
* MIDI envelope
* Live recording of master out, with save to wav
* Grab screenshots of VST's to use as icon's in main window
* MIDI patcher, will split incoming MIDI data into key- and velocity zones. Use it to layer VSTi's and make fat sounding patches.
* MIDI CH filter for multi-timbral MIDI routing

Price: Free
Difficulty: medium CPU: medium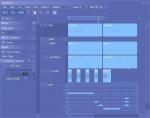 * Modular MIDI and audio routing
* Supports VST effects and instruments
* MIDI CC automation of VST parameters
* Full VST fxb/fxp support
* VST multi-in/out inside energyXT
* VST I/O configuration. 2 x mono can be changed into 1 x stereo etc
* Polyphonic multi-mode arpeggiator with unlimited patterns including notes and control change
* Chord component, each chord will trigger by a single MIDI key.
* Multi-channel Audio Part component
* Dynamic mixer with cc automation, up to 16 stereo ins and 15 stereo sends
* MIDI envelope
* Live recording of master out, with save to wav
* Grab screenshots of VST's to use as icon's in main window
* MIDI patcher, will split incoming MIDI data into key- and velocity zones. Use it to layer VSTi's and make fat sounding patches.
* MIDI CH filter for multi-timbral MIDI routing

Price: €39.00
Difficulty: medium CPU: medium
| | | | |
| --- | --- | --- | --- |
| | | Showing plugins 1-4 (4 found) | |