| | | | |
| --- | --- | --- | --- |
| | | Showing plugins 1-3 (3 found) | |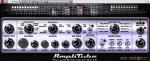 AmpliTube simulates the entire guitar array used to craft any guitar tone including amplifier, stomp-boxes and post effects modeling.
AmpliTube is comprised of 3 modules:

Amp module

7 different Pre-Amps models, 5 EQs, 4 Power Amps, 9 Cabinets and 2 Mic models.
1260 amp combinations.
Designed using sophisticated modeling techniques, based on vintage and modern must-have amps including Marshall, Fender, Vox, Mesaboogie and many more.
Includes Tremolo and Spring Reverb.
Built-in Mic modeling (Type (condenser/dynamic), axis and placement of the recording microphone).

Price: €295.00
Difficulty: medium CPU: medium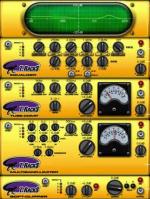 T-RackS plug-in has everything you need to create superb, tube-toned masters with your sequencer.

Its rich, warm sound starts with algorithms based on true analog circuitry. Its familiar interface makes it easy to control five powerful processors: EQ, compressor, limiter, soft-clipping output stage, and a complete mastering suite. Enhances mix frequencies, stereo images, dynamic range and gives your audio a seamless, top notch sound.

Price: €399.00
Difficulty: medium CPU: medium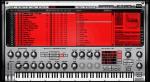 SampleTank® 2 is the ultimate sample workstation. For the first time in a sample-based instrument, 3 synth engines can be switched on the fly to provide more sound flexibility than ever before: traditional Resampling (the conventional method of playback most samplers use), Pitch-Shift/Time-Stretch and our all new STRETCH™ engine.

Price: Free
Difficulty: medium CPU: low
| | | | |
| --- | --- | --- | --- |
| | | Showing plugins 1-3 (3 found) | |