| | | | |
| --- | --- | --- | --- |
| | | Showing plugins 1-4 (4 found) | |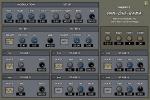 Pan-Oh!-Rama is a 6-stage modulation effect using multiple waveform LFO's with FM routing and smoothing. It also uses two filterbanks offering 2p/4p LP, 2p/4p HP, 2p BP and 2p BR filters. Pan-Oh!-Rama can either be run tempo synced to the host application or with a manual tempo setting. The LFO's can be gate trigged allowing the LFO's to be restarted by a note-on MIDI message.

Price: Free
Difficulty: medium CPU: medium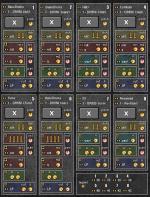 Twitch is an 8-pad samplebased drummachine aimed at synthesizing new drumsounds by using distortion, filter, bitcrusher and modulation. Twitch comes in two versions, one with built in samples and one that loads .wav samples.
Price: Free
Difficulty: medium CPU: medium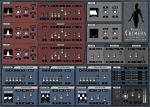 Chimera is an experimental synth that uses subtractive synthesis in a new way. White noise is sent through a series of narrow bandpass filters which are controlled by pitch. The filtered noise is used as resonant sinewaves to create pads, atmospheres, organs and percussive sounds. In other words, everything you hear from Chimera is white noise being filtered into music - in realtime.

More
Price: Free
Difficulty: medium CPU: medium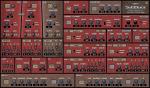 SubDuer is a triple oscillator subtractive synth aimed at low cpu usage and an easy to use interface. Subduer is a great versatile synth with a lot of functions. The effects section is very impressive, offering distortion, ringmod and an array of filter types. The cpu usage is really low. So if you have a slow cpu this is your plugin

.
Price: Free
Difficulty: easy CPU: low
| | | | |
| --- | --- | --- | --- |
| | | Showing plugins 1-4 (4 found) | |