| | | | |
| --- | --- | --- | --- |
| | | Showing plugins 1-6 (6 found) | |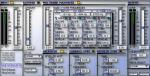 Dynasone offers you many powerful processing functions to provide your final mixdown with that special 'pro' sound. Its unique neural Automix function adjusts the overall sound of your mix to automatically sound both transparent and have an optimal frequency response. No more worrying about the final sound of your mix, just let Dynasone analyze your work and propose a setting for optimum results. Different templates let you adjust your overall sound to match any desired musical style, from Classic to Dancefloor. What's more, you can even choose an optimization scheme for your final release medium. Select 'Vinyl', 'Tape', 'CD' or 'Linear' to let Dynasone automatically do the work for you to achieve an optimum result on the desired medium. Both multiband maximizer and peakstop limiting functions optimize the loudness of your mix to match any desired dynamic range and for optimum punch and brilliance. Subsonic and Refresh functions add new spectral contents allowing for restoring and optimizing older recordings.
Price: €179.00
Difficulty: medium CPU: medium

This powerful tool will add natural brilliance to your vocal recording, refreshing and even restoring the quality and fidelity of any kind of instrumental of vocal material. It is great for finalizing vocal recordings or any instrumental track and will bring old recordings back to life again. Use it to add that 'pro' sound to your vocal recordings and give your audio tracks a touch of life that got lost during the process of sampling and intense post processing.

Price: €149.00
Difficulty: medium CPU: medium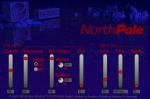 Resonant 4 pole filter with envelope follower combined with a distortion unit. You can create weird effects with this one and its quite low on cpu usage. The resonance can be increased up to self oscillation.
Price: Free
Difficulty: easy CPU: low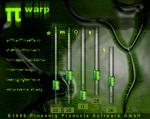 This novel PlugIn equips your VST host application with a frequency warping plug in that creates interesting special effects and atmospheres. Used with strings and sustained sounds it creates dense ambient atmospheres reminiscent of alien worlds or space ship ambiences that let you create sonic landscapes for film or TV in an instant. Used with dry vocal and drum sounds it creates interesting counter-melodies and alien voice effects that are unique and useful for a wide variety of experimental and contemporary music.

Price: €49.00
Difficulty: easy CPU: low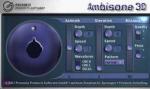 This novel plug in allows you to mix your audio tracks in full 3D stereo. This includes placing sound sources outside or above the speakers to provide your mix with a previously unthinkable width and depth. PROSONIQ's unique Virtual Scenery Modelling approach is different to the methods found elsewhere: it not only allows for 3D placement when monitoring the mix through a loudspeaker setup but also retains the three-dimensional sound image when listening through headphones.

Price: €79.00
Difficulty: easy CPU: medium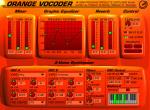 Orange Vocoder is simply one of the best vocoders I've run into. If you're looking for a great vocoder, then this VST effect will become your best friend.
Price: €149.00
Difficulty: easy CPU: low
| | | | |
| --- | --- | --- | --- |
| | | Showing plugins 1-6 (6 found) | |