| | | | |
| --- | --- | --- | --- |
| | | Showing plugins 1-5 (5 found) | |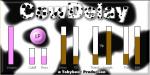 CowDelay is a simple delay plugin with internal multimode filter and other gimmicks like ducking (delay only audible when input is below certain threshold).
Price: Free
Difficulty: easy CPU: low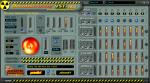 Deconstructor takes your input signal, splits it into 8 equal pieces and lets you then determine how these pieces should be arranged and processed. While the algorithm itself is pretty simple, a broad variety of "classic" effects can be reproduced in a very simple way, for example Pitchshifting, Autopanner, Tremolo, Delay, Simple Reverb, Simple Vocoder, and so on...

More
Price: Free
Difficulty: medium CPU: medium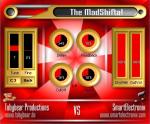 Lets you change the pitch of a loop without changing its original tempo.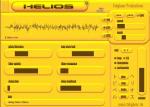 Helios is a little sampler unit, intended to explore the more creative side of sampling and not really meant to replace full-fledged samplers. Rather regard it as a fun and wicked live performance tool

It can load a single WAV file and tweak it live in realtime to produce some really strange sounds.

More
Price: Free
Difficulty: medium CPU: medium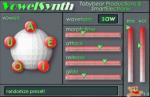 This is a simple VST plugin by Tobybear using the formant filter algorithm from Alex (alex @ smartelectronix).

VowelSynth is a VSTi that reacts to MIDI input by generating a (non-bandlimited) waveform (saw, square or noise) of the appropriate frequency and then filters this waveform with Alex' formant filter. Simple envelope and glide control is also included. VowelFilter is the effect version of this plugin which processes the audio input with the formant filter. If you have a host that can send MIDI notes to effect plugins, you can also use the effect plugin just like the regular synth: as soon as a MIDI note is received, the appropriate waveform will be generated.
Price: Free
Difficulty: easy CPU: low
| | | | |
| --- | --- | --- | --- |
| | | Showing plugins 1-5 (5 found) | |