| | | | |
| --- | --- | --- | --- |
| | | Showing plugins 1-4 (4 found) | |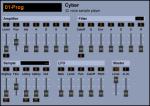 # 32 voice polyphony.
# Unlimited programs and samples.
# Multi-timbral.
# Split and layer.
# Visual key map editor.
# MIDI learn on org.key, low.key and up.key.
# Low/band/highpass filter with cutoff and Q.
# Reads standard WAV (with loop points) and AIFF.
# Drag and drop WAV and AIFF from Windows Explorer.
# Saves all data with song (if supported by host).
# Volume/filter ADSR.
# LFO assignable to level, pan, cutoff and pitch.
# Loop editor with 1shot, forward and alternate looping.
# Sample preview (using DirectSound).
Price: Free
Difficulty: medium CPU: medium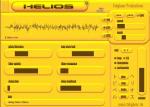 Helios is a little sampler unit, intended to explore the more creative side of sampling and not really meant to replace full-fledged samplers. Rather regard it as a fun and wicked live performance tool

It can load a single WAV file and tweak it live in realtime to produce some really strange sounds.

More
Price: Free
Difficulty: medium CPU: medium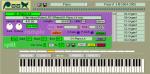 Paax is a VSTi (Virtual Instrument) sampler with the functionality of many fancy software and hardware samplers, yet quite easy to use and, best of all, it is freeware!. Some of its features are:

* Up to 128 presets per bank.
* Up to 84 splits per preset and 4 velocity-triggered samples per split.
* 32 simultaneous voices.
* Plays 8/16 bit, mono/stereo wav files @ any sample rate.
* Low CPU consumption.
* RAM save scheme (only active presetsí samples are loaded at one time).
* Low aliasing resampling technology, 32 bit audio engine.
* 3 envelope controls (ADSR) per preset: amplitude, pitch and filter cutoff.
* 3 configurable LFOs per preset: tremolo, vibrato and filter cutoff.
* All envelopes and oscillators can be synchronized to MIDI tempo.
* Managing presets, splits and samples is simpler than ever!
* Bank format offers choice for embedded or referenced samples.
* Fully automatable.
* VST* 2.3 compatible.
Price: Free
Difficulty: medium CPU: medium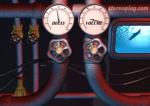 A simple vst-instrument with just one sample of a long sonar-ping (from JP8080) and two knobs for decay and volume. Can be played chromatically. Might be useful if you need a sonar sound.
Price: Free
Difficulty: medium CPU: medium
| | | | |
| --- | --- | --- | --- |
| | | Showing plugins 1-4 (4 found) | |