| | | | |
| --- | --- | --- | --- |
| | | Showing plugins 1-5 (5 found) | |
Compressor / Limiter / Gate
Price: Free
Difficulty: easy CPU: low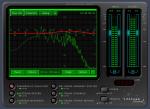 Ozone combines analog modeling with 64-bit digital precision to deliver a complete set of world class mastering processors.

From the warm sound of tube modeled equalizers to the pure transparency of linear phase filters, Ozone provides the tools and the technology you need to deliver top notch audio masters.

More
Price: €210.40
Difficulty: medium CPU: medium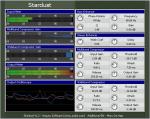 Stardust is a powerful 4-in-1 mastering VST effect plug-in for Windows.

Features:

* Bass enhancement around selected bass frequency, Q and gain control.
* 200Hz switchable pole phase rotator (off, 2, 4 or 8 pole).
* Stereo enhancer with delay control for the applied stereo image.
* 8-Band multi-band compressor.
* Analog-like wideband compressor.
* 32-bit stereo input/output.
* 64-bit internal maths.
* Detailed monitoring display:
* 4 scalable VU meters to monitor the stages of processing.
* Output oscilloscope.

Price: Free
Difficulty: medium CPU: medium

Mixing with the right tool? All in one!

Equalizer, compressor, low pass filter, high pass filter, De-esser, Expander, DC-Offset remover or Gate with minimum CPU load !
Price: Free
Difficulty: medium CPU: low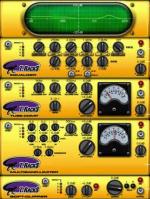 T-RackS plug-in has everything you need to create superb, tube-toned masters with your sequencer.

Its rich, warm sound starts with algorithms based on true analog circuitry. Its familiar interface makes it easy to control five powerful processors: EQ, compressor, limiter, soft-clipping output stage, and a complete mastering suite. Enhances mix frequencies, stereo images, dynamic range and gives your audio a seamless, top notch sound.

More
Price: €399.00
Difficulty: medium CPU: medium
| | | | |
| --- | --- | --- | --- |
| | | Showing plugins 1-5 (5 found) | |