| | | | |
| --- | --- | --- | --- |
| | | Showing plugins 1-10 (10 found) | |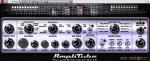 AmpliTube simulates the entire guitar array used to craft any guitar tone including amplifier, stomp-boxes and post effects modeling.
AmpliTube is comprised of 3 modules:

Amp module

7 different Pre-Amps models, 5 EQs, 4 Power Amps, 9 Cabinets and 2 Mic models.
1260 amp combinations.
Designed using sophisticated modeling techniques, based on vintage and modern must-have amps including Marshall, Fender, Vox, Mesaboogie and many more.
Includes Tremolo and Spring Reverb.
Built-in Mic modeling (Type (condenser/dynamic), axis and placement of the recording microphone).

More
Price: €295.00
Difficulty: medium CPU: medium
Multi-band (3 band) distortion. Creates the sound of torn bass bins and other subtle effects!
Price: Free
Difficulty: easy CPU: low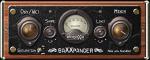 A vintage style saturation/bass expander unit.
Price: Free
Difficulty: easy CPU: low

This free plugin will distort your audio subtly or to the extreme ! Nastyshaper features:

Pre and Post gain knobs
3 different waveshaping functions. Shape 1 has 4 stages, Shapes 2/3 have 2 stages
An 8x oversampling mode for high-quality offline rendering

Price: Free
Difficulty: medium CPU: medium
Part of the free VST plugin pack. The complete package consists of BJ Flanger, BJ LoFi, BJ Overdrive, BJ Ringmodulator², BJ Tremolo, and BJ Wavechanger².
Price: Free
Difficulty: medium CPU: medium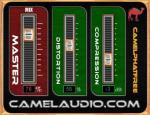 CamelPhatFREE features a distortion effect and a compressor. These are cut-down, more basic reconfigurations of SuperCamelPhat 2's acclaimed guitar overdrive and compression algorithms.

CamelPhatFree includes the 'Random Camel' present on all Camel Audio plugins. It is MONO only and does not support MIDI control.
Price: Free
Difficulty: easy CPU: low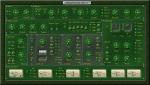 GreenMachine Amp II is a Guitar Amplifier VST effect plugin.

Specification:

* Clearly arranged user interface.
* Preamp model: american and british style.
* Amp model: Tube 50, Tube100 and SolidState.
* 3 different Tone Stacks.
* 5 Band graphic Eq with changeable range, bandwidth and output level.
* 3 Band parametric post Eq.
* Speaker simulation: open/closed cabinet, backward reflection and Speaker simulation mix control.
* Wah wah, Delay, Chorus, Reverb, Rotary/Vibrato effect.
* 5 different VU Meter to check the most important values inside.
* MIDI control for most functions.
* Input source selector: Guitar, Bass and Bypass e.g. for synth's or vocals.
* Noise reduction filter.
* About 80 "ready to go" presets.

More
Price: €68.00
Difficulty: medium CPU: medium
Soft distortion
Price: Free
Difficulty: easy CPU: low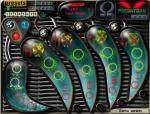 We see Predatohm as our cuddly plug-in. After all, if you want BIG, PHAT, WARM sounds from an intuitive interface, then this is your baby. Don't get too comfortable, though, as this beast has claws, and its bark and its bite are both equally ferocious.

Dial in one of the array of distortions to add an instant edge to your tune. Need a little more body? Tweak the compressor/limiter knobs to shape your sound to perfection. How about if you want to reign in the treble while blowing a hole through your bass woofer? Piece of cake, as Predatohm has not one, not two, but four frequency adjustable channels, each armed with all of the above features.
Price: €79.00
Difficulty: easy CPU: low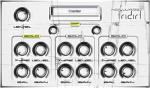 TriDirt is a stereo 3-band distortion VST plugin. It features the following characteristics:

*Adjustable crossover frequencies with linked knobs
*7 different waveshapers for variety of sounds
*Post filtering option (PF) applies lowpass filtering at first and second band
*Balance control applied before waveshaping for wide stereo effects
*All bands and post filtering don't use processing power when inactive
Price: Free
Difficulty: easy CPU: low
| | | | |
| --- | --- | --- | --- |
| | | Showing plugins 1-10 (10 found) | |