| | | | |
| --- | --- | --- | --- |
| | | Showing plugins 1-7 (7 found) | |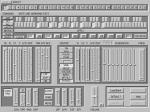 4ormulator Vocoder Extreme offers a multitude of different effects: Pitch-Augmentation, Sympathetic Drones, Re-synthesis Effects, Formant Effects, Voice Disguisers, Multi-Band Ring Modulation, Vocoder Effects, Sub-harmonic Bass Generation, Robot Voices, Talking Instruments, Sci-Fi Effects, Ambient Generators... Up to 520 'analog' bandpass filters and a unique architecture that includes stereo harmonic effects in addition to resonance control, spectral envelope generators, internal carrier options, LFO modulators, glide effects, and more.

More
Price: Free
Difficulty: hard CPU: high
A plugin to make the instruments speak. The filter tries to reproduce the 5 vowels (a, e, i, o, u).
Price: Free
Difficulty: medium CPU: medium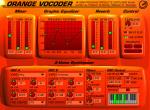 Orange Vocoder is simply one of the best vocoders I've run into. If you're looking for a great vocoder, then this VST effect will become your best friend.
Price: €149.00
Difficulty: easy CPU: low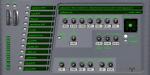 Robocoder is a robot vocal phrase sampler/generator. It can generate phrases, singing and more!

- delivers all kind of vocal weirdness
- 1000 Words Database (UK male), easily expandable
- new vocalpacks coming in near future (male/female, german...)
- motion engine with 32 motions
- onboard Effects: Reverb, Chorus and Distortion
- 12 Word-Slots
- integrated sampler (soon)
- 128 Preset-phrases, 32 Voice-Presets(soon)
- four operation-modes (Robot, Clean, External and Classic)
- crystal clear HQ-vocoder (FFT) included

More
Price: €25.00
Difficulty: medium CPU: medium

Multi-Band Frequency Synthesizer and Vocoder Engine

*12 Frequency rich carrier waveforms
*32 Filter program settings
*32 Band Maximum Vocoder Engine
*32 Band Compressors with frequency tracking
*64 Patch Memorys
*Import Standard Wav Files for Custom Modulator Control
Price: Free
Difficulty: medium CPU: medium
High resolution vocoder, for a more natural, less electronic sound than traditional vocoders.
Price: Free
Difficulty: medium CPU: low
This one is a bit tricky to set up but the results are really amazing. Let the synth talk

| | | | |
| --- | --- | --- | --- |
| | | Showing plugins 1-7 (7 found) | |