Sub-categories: Analogue (16), Bass guitar (2), Bass Player (1), Bass synth (10), Beatslicer (1), Chipsound (2), Chromatic percussion (3), Clavinet (1), Drum Sampler (9), Drums (12), Electric guitar (1), Electric piano (8), FM synthesis (4), Granular synthesis (1), Instrument emulator (2), Modular Synth (5), Organ (9), other (1), Phase distortion (1), Piano (4), Restructuring Synth (2), Sample player (4), Sample Slicer (1), Sampler (6), Sequencer (4), Sound Module (5), SoundFont Player (1), String (6), String Synth (1), Strings / Orchestral (3), Synth (Additive) (1), Synth (Hybrid) (7), Synth (Sample Based) (2), Synth (Voice/Formant) (1), Synthesizer (88), Theremin (2), Tracker (1), Vowel Synth (1), Whistle synth (2)
---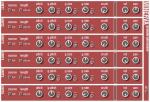 Minerva is a granular generator for creating percussive sounds. It features 80 source wavelets for each channel, 40 short and 40 long. All short wave sources are velocity sensitive and all sources are pitch shiftable. Each channel has a separate granular processor with pitch, size and rate parameters as well as random adjustors. Finally a nice bitcrush rounds each channel off. White keys C-3 thru A-3 are the triggers.
Price: Free
Difficulty: medium CPU: low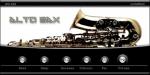 Emulator of a saxophone, including options to alter bass, damp, release, vibra, pan and volume.

Price: Free
Difficulty: medium CPU: medium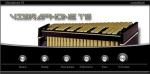 Authentic sounding emulator of a vibraphone, including options to alter bass, damp, release, vibra, pan and volume.
Discontinued
Difficulty: medium CPU: medium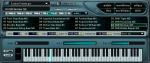 Absynth 2 is a semi-modular synthesizer combining multiple synthesis techniques. It has been replaced by Absynth 3, although they can be separately used.
Discontinued
Difficulty: hard CPU: medium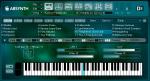 Now in its third generation, the award-winning synthesizer continues to build on its untouchable reputation. From futuristic synths to rhythmic mayhem, vintage sounds to ambient layers and completely unique, alien soundscapes – Absynth 3 seduces with sublime sounds. The possibilities offered by its semi-modular architecture and powerful, unique features stretch well beyond the boundaries of existing synthesizers, creating an extremely diverse spectrum of amazing sounds.

Price: €289.00
Difficulty: hard CPU: medium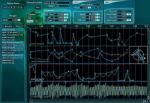 Absynth is a semi-modular synthesizer combining multiple synthesis techniques.

* Award-winning semi-modular synthesizer offering an unprecedented range of sonic possibilities.
* Innovative and unique combination of multiple synthesis and sampling techniques.
* New user-interface providing a concise overview and convenient one-window editing.
* Live stereo input allowing ABSYNTH 3 to be used as an extraordinary effect unit.
* 9 sound sources, 14 filters types, dedicated modulation and more for all three channels.
* Uniquely flexible envelopes with up to 68 breakpoints and sophisticated group management.
* Improved envelope display including a time display, variable resolution grid and cursor showing current position in the envelope.
* Dedicated surround sound function (3.1, 4.1, 5.1, 6.1, 7.1, 8.0) per channel allowing spatial manipulation of the sound or its individual components.
* Real-time fractalize parameters linked to individual envelopes.
* Powerful effects including a special reverb, echo, pipe, multi-tap, multi-comb.
Price: €271.00
Difficulty: hard CPU: medium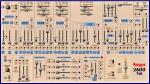 Based on ARP's legendary semi-modular analog monosynth! This amazing softsynth sounds very close to the original ARP 2600. Like the original, it's a monosynth (no polyphony). But also like the original, it has many Frequency Modulation options which enable it to create some truly weird sound effects. PWM, Sample & Hold, virtual Spring Reverb, Ring Modulation, and a dedicated Noise Generator are all there! Unfortunately, the Arppe2600va does not have virtual patch cords, so it is not patchable like the original synth (it only exists in the "pre-wired" state). But even a pre-wired 2600 will pretty much be able to produce nearly all of the classic ARP synth sounds from the 70s and beyond. All controls are mapped to MIDI CC#'s, and you can override the default settings by using the MIDI Learn feature. Use as a simple stand-alone synth (.exe file included), or copy the DLL into your favorite DAW or sequencer's plugin folder.
Price: Free
Difficulty: hard CPU: medium
Advanced Simulated Analog Modular Synthesizer:

# Modular patching of synth components and controls.
# Internal high-frequency digital simulation of analogue voltage levels.
# Oscillator with phase, Detune and Pulsewidth that generates standard synth waveforms.
# Sampler, 16 bit Mono/Stereo sample player that imports .Wav files.
# 2/4 Pole Multimode Filters with Cutoff, Resonance (LP, HP, BP and BS filtertypes),
# State Variable, Zolzer, Moog, 10 band EQ, Formant, Comb, Allpass and Shelving Filters.
# Amplifier with Panning, Volume and Velocity control.
# Delay, Reverb, Phaser, Chorus, and Distortion Effects.
# 10 Octave/12 Note Pitch control with Detune and Portamento.
# Bipolar/Unipolar LFO, ADSR Envelope and special-effect Modulators.
# Output component with Panning, DC removal, Volume and Clip control.
# Noise generator, filtered Pink, White and Brown noise with freq. sync control.
# Input generator so synth can function as an insert effect.
# Full stereo support (selected components can run in mono to save CPU cycles).
# Instant visual feedback on all controls. Frequency, Time/Amplitude, Modulation, etc.
# Up to 8 assignable automation controls.
# 2 banks of 128 pre-made patches.
# Up to 8-voice true polyphony.

Price: Free
Difficulty: medium CPU: medium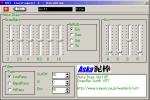 AskaDraw(v1.11) is not designed as Organ. With Filter and DrawBars, you will find this brand new synth.
Price: Free
Difficulty: medium CPU: medium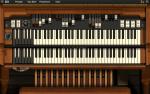 The B4 brings one of the richest sounding and most beloved hardware organs into the 21st Century studio. The B4 is a complete virtual tonewheel organ, capable of reproducing in authentic detail the sound of the legendary B3 organ and rotating speaker cabinet. Authenticity, playability and an unmistakable expressiveness are the defining features of this utterly convincing emulation.

Price: €147.00
Difficulty: medium CPU: medium
---
Contact the plugins database maintainers at
---
Copyright © 1998-2005 Yannick Delwiche
All rights reserved