| | | | |
| --- | --- | --- | --- |
| | 1 2 3 4 5 6 7 8 9 | Showing plugins 51-60 (88 found) | |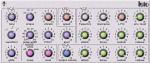 Leto is an emulation of the Synthetone SX1000, a monosynth released by Italian manufacturer Jen in 1977.
Price: Free
Difficulty: easy CPU: medium

LOVEkILLER is a generation 4 matrix synth with phase distortion and resonant filter.

Features:

* Phase distortion oscillator.
* Multi-mode unison.
* State variable [multi-mode] resonant filter.
* Two extended, tempo-synced LFO with 6 waveforms.
* Comprehensive modulation matrix with 5 mod sources and 4 destinations.
* Full MIDI implementation.

Price: Free
Difficulty: medium CPU: medium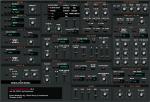 * 3 Oscillators
(OSC1 have "SuperSAW" wave by 7 SAW waves. 9 Types).
* 5 Filter Types.
* 3 LFO (BPMsynced / Manual, LFO3 for ModWheel), 2 Modulations.
* 2 Envelopes (Amp / Filter), 2 Modulations.
* Effects (2 pingpongDELAY, Overdrive, EQ).
* Arpeggiator, Portamento, 8 notes Poly / Mono.
* MIDI automation
Price: Free
Difficulty: medium CPU: low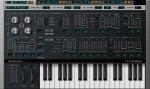 * Monophonic Virtual Analogue Synthesizer
* 4x multitimbral
* 2 Oscillators plus Sub Oscillator
* Sine, Saw Tooth, Triangle, Square and Pulse Waves
* Pulse Width Modulation
* Noise Generator for Oscillator 1 (White Noise)
* Oscillator Sync & Ring Modulation
* 24 dB/Octave Low Pass Filter (4 pole) with Resonance
* Two Envelope Generators
* Extensive Modulation possibilities (MIDI assignable)
* LFO with Sine, Saw Tooth, Square and Sample & Hold
* LFO synchronizable via MIDI
* TC SoftSat™ drive for analogue sounding distortion
Difficulty: medium CPU: medium

Features:

* Lead/Bass monosynth.
* 2 double-dose Phase Distortion Oscillators, each with 2 x 8 waveforms.
* Custom LFO featuring Sample & Hold with 4 destinations.
* VCA with stereo spread and ADSR.

Discontinued
Difficulty: medium CPU: medium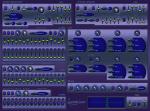 The basic idea behind this synth, as it's name suggests, is to offer a wide variety of ways to create automated motion of the synth's sound. This is achieved by the use of 4 envelopes, 8 LFOs, three 16 step CV sequencers, and a filtered delay module...all of which can sync to your host's midi clock.

More
Price: Free
Difficulty: medium CPU: medium
* 3 Oscillators (Saw, Square, & Variable Pulse with PWM & hard sync)
* 16 voice polyphonic (Dynamic voice allocation)
* 2 multimode resonant filters connectable in serial, parallel/cross-fade, link mode or in isolation
* 2 LFO's with selectable waves assignable to most parameters
* 2 ADSR envelopes assignable to most parameters
* 64 bit audio engine
* Fully automatable via MIDI
* Responds to Velocity, Pitch Bend, Aftertouch & Modulation wheel, with assignable routing
* X-Y controller, assign any parameter to the X and Y axis and morph them both at the same time using the mouse
Price: €62.00
Difficulty: medium CPU: medium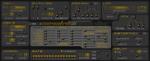 NEOkILLER is a polyphonic Virtual Analogue synth. Its main features are:

* 2 x Oscillators with choice of four different waveforms.
* Polyphonic Unison - up to 6 voices can be stacked.
* 12/24dB per octave State-variable filter with resonance and saturation.
* Powerful Distortion and Stereo Delay on-board effects.
* Modulation Matrix:
o 6 modulation sources [Envelope, LFO, Gate, Velocity, Mod Wheel, After-Touch].
o 6 modulation destinations [Pitch, Pulse Width, Osc 2 Phase, Cutoff, Saturation, Stereo Pan].
Price: Free
Difficulty: medium CPU: medium

Very basic 2 oscillator synth plugin for easy lead and bass sounds. Nothing special but good to learn some synth basics.
Price: Free
Difficulty: easy CPU: low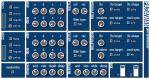 Padawan is a hybrid synthesizer inteded for pad and ambient sound creation. The first oscialltor is analog style, while the second is based on wavetables. There are some nice modulation options, all synced to host tempo. For effects there is a nice stereo chorus and a simple reverb.
Price: Free
Difficulty: easy CPU: low
| | | | |
| --- | --- | --- | --- |
| | 1 2 3 4 5 6 7 8 9 | Showing plugins 51-60 (88 found) | |