| | | | |
| --- | --- | --- | --- |
| | 1 2 3 4 5 6 7 8 9 | Showing plugins 81-88 (88 found) | |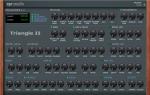 Monophinic versatile synth especially good for fat basslines and heavy detuned lead synth sounds. The GUI could be structured easier to see where each part belongs to which would make it easier to understand the whole thing.
Price: Free
Difficulty: medium CPU: medium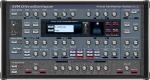 High quality Synthersizer, Wavesample Player,
Multi-Function Sequence Controller, Multi-F/X
and a whole lot more...
Price: Free
Difficulty: medium CPU: medium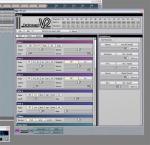 The synthesizer that was responsible for creating all sounds in the famous farbrausch intros such as .the .product, poemtoahorse, Candytron, Flybye and of course the 96 kilobyte shoot-em-up .kkrieger.
Price: Free
Difficulty: medium CPU: medium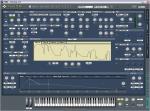 TERA is a modular software synthesizer based on five different synthesis technologies including the the revolutionary Spectrum synthesis. This new synthesis allows the creation and manipulation of resonant bodies with up to 128 (!) formant frequencies. The innovative user interface of VirSyn TERA sets a new standard in design and functionality. This extremely simplifies the access to the huge sound space of its predecessor.
The classical modulation matrix together with a simple method for patching modules with virtual cables makes operating the modular system of VirSyn TERA as easy as other synths with a fixed structure.

More
Price: €299.00
Difficulty: medium CPU: medium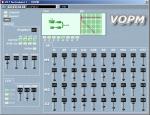 Virtual fm synthsizer, like OPM (for Win)

* Emulation of the Yamaha YM2151 (OPM) 4 operator FM sound chip.
* Supports MIDI CCs.
Price: Free
Difficulty: medium CPU: medium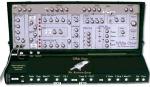 White Crow is a virtual monophonic synthesizer with a very distinctive sound (listen to the sound demos) that uses a unique synthesis method called Phase Distortion Synthesis.
Phase distortion synthesis is a synthesis method introduced by Casio in its CZ range of synths. This synthesis method has an "analogue" character that can be described as clean and sharp.
White Crow takes Phase Distortion a few steps further, with two super PD oscillators, phase distortion envelopes & LFO, special signal flow design and an advanced effects section.

More
Price: €39.99
Difficulty: medium CPU: medium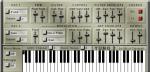 Yuno 2 is a remake of the Yuno 1, now with Chorus / Ensemble, more modulations, Mono/Retrigger Mode, Keyboard playable by mouse and 8 voice polyphony. The plugin itself is free, but only for users of Muse Research's Receptor.
Price: Free
Difficulty: easy CPU: low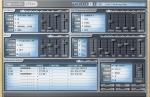 An amazingly fat and rich sounding virtual analog synthesizer with loads of parameters to build, finetune and finish your sounds. A great plugin to create a wide spectrum of possible sounds.
Price: €149.00
Difficulty: hard CPU: medium
| | | | |
| --- | --- | --- | --- |
| | 1 2 3 4 5 6 7 8 9 | Showing plugins 81-88 (88 found) | |