| | | | |
| --- | --- | --- | --- |
| | 1 2 3 4 5 6 7 8 9 | Showing plugins 71-80 (88 found) | |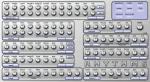 This is a total rebuild of the synth with better:

*bassdrums/toms and hihats
*added 1 kick me too synth (look at the vst page)
*Rhythms features 6 stereo outputs you can select the output channel for every synth .
*distortion for the bass drums,tuned hi-hats,phase modulation,on the toms wood and rimshot
*32 drum kits
*and much much more.........
Price: Free
Difficulty: medium CPU: medium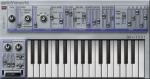 Taking a unique approach to oscillator tone generation, the SH-1001 can generate all those tones you've been looking for, without any undesireable side effects. And featuring almost 300 high quality presets it is easy to find just the sound you're looking for.

Features:

* High quality alias-free multi-mode oscillator.
* True stereo 64 bit internal precision.
* Near to 300 high quality presets, including a set from SampleBytes.com.
* Unique analogue simulation of all components including output stage.
* True automation (in hosts that supports it).
* MIDI automation with assignable controllers.
* 3 different filters, to suit your personal preferences.
* Ultra-Precise fader control while holding down the "Ctrl" button.

Price: €100.00
Difficulty: medium CPU: medium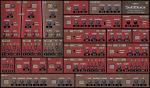 SubDuer is a triple oscillator subtractive synth aimed at low cpu usage and an easy to use interface. Subduer is a great versatile synth with a lot of functions. The effects section is very impressive, offering distortion, ringmod and an array of filter types. The cpu usage is really low. So if you have a slow cpu this is your plugin

.
Price: Free
Difficulty: easy CPU: low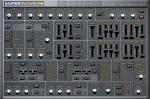 Great freeware plugin for those heavy detuned lead sounds like the JP8000. It also creates rich pads and synth strings. This one is a bit harder to learn since it offers a lot of functions. But you get into it after some time.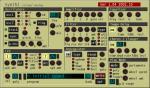 A great and versatile synth plugin with a lot of features. Quite complex but you will learn how it works.

Very easy and intuitive VST instrument resembling a famous acid bassline, the CPU usage is very low and perfect for slow systems.
(Available in the Muon Collection package.)
Texture offers a wide range of textures. Smooth, odd digital ambiences, metallic rings, synthetic percussion, brutally distorted sounds, classic virtual analog sounds, and even some physical modeling type tones are all possible with this synth.


Features:

* Virtual Analog.
* Mono/Poly operation.
* Detune.
* Harmony.
* Pulse Width + modulation.
* FM.
* Downsampler.
* Monstrous Band Pass Filter.
* Highly Resonant Low Pass Filter.
* Distortion.
* 2 Envelopes.
* 3 LFOs.
* Reverb.
* Metal Module with modulation.
* Dual Delay with MIDI sync and pan.
* 16 Step Gate Sequencer.
* Gate length control.
* 128 Patches By: Ugo. Mark Stolk (Mystahr) and Tim Conrardy.

Price: Free
Difficulty: medium CPU: medium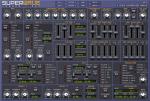 Noticeably more CPU efficient than the Superwave P8, The T-Pro's sixty-four powerful trance leads are able to cut through a mix with ease, and sixty four preset arpeggios assist the musician in the development of awesome trance.
Price: €29.99
Difficulty: medium CPU: low
Transcender has minimal controls for fast and easy tweaking, but there's a lot going on inside, it features a single slider to mathematically detune a large bank of oscillators mixed in stereo through twin low pass filters, there's a slider on the output to control the stereo width. Transcender was primarily designed for trance leads, but can produce quite a range sounds.
Price: Free
Difficulty: easy CPU: low

Great and very popular monosynth with a unique sound.

* 2 Oscillators with multiple waveforms
* Pitch, Filter and Amp envelope generators with velocity, scaling and amplitude controls
* 3 LFOs
* Portamento
* Multi-mode filter with resonance
* Noise generator
* Oscillators, filter and amplifier controllable by Aftertouch, mod wheel and velocity
* Stereo spread
* Echo
* Extensive MIDI implementation: Portamento on/off, time, volume, Aftertouch, sustain switch, modulation, pitchbend, breath, velocity, cutoff, resonance, detune, transpose, osc1wave, osc2wave, delay level and a lot more
* Three keying modes: Fingered, High note priority legato, Full legato
* Many features can be disabled to save CPU
* Outstanding look with wooden surround by Matthys L.C. van Amsterdam (Alterex)
Price: Free
Difficulty: medium CPU: low
| | | | |
| --- | --- | --- | --- |
| | 1 2 3 4 5 6 7 8 9 | Showing plugins 71-80 (88 found) | |