Sub-categories: Analogue (16), Bass guitar (2), Bass Player (1), Bass synth (10), Beatslicer (1), Chipsound (2), Chromatic percussion (3), Clavinet (1), Drum Sampler (9), Drums (12), Electric guitar (1), Electric piano (8), FM synthesis (4), Granular synthesis (1), Instrument emulator (2), Modular Synth (5), Organ (9), other (1), Phase distortion (1), Piano (4), Restructuring Synth (2), Sample player (4), Sample Slicer (1), Sampler (6), Sequencer (4), Sound Module (5), SoundFont Player (1), String (6), String Synth (1), Strings / Orchestral (3), Synth (Additive) (1), Synth (Hybrid) (7), Synth (Sample Based) (2), Synth (Voice/Formant) (1), Synthesizer (88), Theremin (2), Tracker (1), Vowel Synth (1), Whistle synth (2)
---
| | | | |
| --- | --- | --- | --- |
| | 1 2 3 4 5 6 7 8 9 10 | Showing plugins 11-20 (231 found) | |

Nanotron is a recreation of a Mellotron/Novatron that I owned through the 80's, the voices were recorded using a Studer A80 in 1979, the tape developed oxide failure in 1990 and was transferred to DAT, the DAT was lost and later found in my attic in 2002, I then set to work cleaning up the recordings, correcting pitch errors etc.

Price: Free
Difficulty: easy CPU: low

Pressure is a dual oscillator analogue synth, targeted to create fat, wide, and rich tones. Chorus, filter, and distortion give this synth the impact you need. Version 1.1 has an improved GUI as well as some maintenance bugs fixes and reduced CPU usage.
Price: Free
Difficulty: easy CPU: low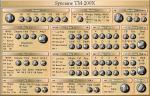 Analog Virtual Synthesizer with unique Fat Mode for very Fat Leads, Draw Organ & more instruments. A must-have free plugin for all hardcore, trance and drum 'n bass producers who like to work with very fat sounds!

You can listen to it by downloading a zip file with sound examples from http://y0u-file.narod.ru/TM-200X-Drive.zip. The server might be terribly slow though.
Price: Free
Difficulty: medium CPU: medium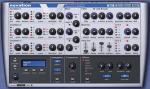 Plugin version of the hardware K-Station. Capable of making great leads, pads, arps, basses, strings, brasses and organs. It's knob friendly and has a lot of them too.
Price: €149.00
Difficulty: medium CPU: medium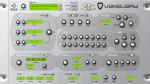 Vanguard combines the good old analog synthesizer idea with the latest technology. All analog devices of classic synthesizers are emulated by high-quality DSP functions, resulting in a warm and rich sounding synthesizer plugin with all the benefits of todays digital technology.

Vanguard is equipped with 31 different type of oscillators, including uncommon digital oscillators with fresh modulation options. There is also a huge selection of filters. 13 filter types are onboard with different slopes and including a new kind of combined dual-filter variations.

Price: €89.99
Difficulty: medium CPU: medium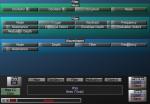 xhip is a subtractive synthesizer with a very pure sound quality.

xhip's oscillators are antialiased and produce output which can be considered perfect.

waveforms include adjustable width pulse, positive ramp, triangle, triangle waveshaped to sine,
and random sample and hold.

Price: Free
Difficulty: easy CPU: low

A small and versatile bass-line module.

The bass module is a morph between sample playback and a synthesizer. Original string excitation is sampled, and then sound is modeled.

Playing chords will add extra fat rumble, like when playing a real bass guitar.

Bass guitar range was artifically extended up and down, so that higher notes and parts can be played as well.

Price: Free
Difficulty: easy CPU: low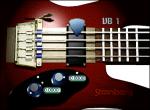 VB-1 is a typical easy structured one trick plugin. It tries to create bass guitar like sounds which sound quite nice. Not overwhelming but useful.
Discontinued
Difficulty: easy CPU: low
Broomstick Bass is a "self-playing musical instrument", to be used as a session partner, composition assistant or a deluxe bass sound archive.
Broomstick Bass is fully loaded with easy-to-use bass riffs and grooves. The user just has to play some chords and listen to Broomstick Bass following the harmonies and intentions. There are loads of patterns for inspiration and composition and a manual mode for playing your own bass lines.

Price: €209.00
Difficulty: medium CPU: medium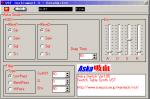 AskaSwitch(v1.11) has two wave tables. This is for BASS.
Price: Free
Difficulty: medium CPU: medium
| | | | |
| --- | --- | --- | --- |
| | 1 2 3 4 5 6 7 8 9 10 | Showing plugins 11-20 (231 found) | |
---
Contact the plugins database maintainers at
---
Copyright © 1998-2005 Yannick Delwiche
All rights reserved