Sub-categories: Amplifier (9), Analyzer (4), Audio recorder (1), Beatslicer (1), Chorus (4), Compressor (20), DeEsser (2), Delay (21), Distortion (10), Drums (1), Enhancer (11), EQ (11), Expander & gate (2), Filter (14), Flanger (4), FM synthesis (1), Frequency shifter (2), FSU (4), Gate (2), Granular synthesis (1), Hardware controller (2), Imaging / Panning (5), Input controller (1), Limiter (4), Lo Fi (6), Mastering (5), Maximizer (2), Modulator (1), Multi FX (4), Noise reduction (1), other (6), Panning and Spatial Arrangement (11), Phaser (2), Pitch shifting (4), Randomizer (1), Restructuring Synth (1), Reverb (13), Ringmodulator (2), Sample manipulator (3), Simulator (1), Synthesizer (1), Tremolo (2), Vocoder (7), Wave shaper (1)
---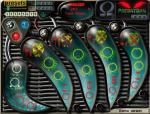 We see Predatohm as our cuddly plug-in. After all, if you want BIG, PHAT, WARM sounds from an intuitive interface, then this is your baby. Don't get too comfortable, though, as this beast has claws, and its bark and its bite are both equally ferocious.

Dial in one of the array of distortions to add an instant edge to your tune. Need a little more body? Tweak the compressor/limiter knobs to shape your sound to perfection. How about if you want to reign in the treble while blowing a hole through your bass woofer? Piece of cake, as Predatohm has not one, not two, but four frequency adjustable channels, each armed with all of the above features.
Price: €79.00
Difficulty: easy CPU: low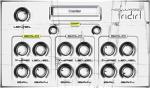 TriDirt is a stereo 3-band distortion VST plugin. It features the following characteristics:

*Adjustable crossover frequencies with linked knobs
*7 different waveshapers for variety of sounds
*Post filtering option (PF) applies lowpass filtering at first and second band
*Balance control applied before waveshaping for wide stereo effects
*All bands and post filtering don't use processing power when inactive
Price: Free
Difficulty: easy CPU: low
Drum replacer
Price: Free
Difficulty: easy CPU: low

Improves the harmonical content of the audio source processed. Ideal to add "something" extra to the signal, without using equalizers.
Price: Free
Difficulty: medium CPU: medium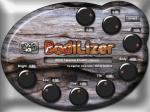 BodiLizer is an instrument body equalizer. The purpose is to bring back life to the sound from e.g. guitar pickups.

Under saddle guitar pickups in particular suffer from a very "dead" sound, the reason for this is simply put that while the under saddle pickup picks the string vibration quite well and is also quite robust to outside noise and acoustic feedback, it does not manage to provide for the box sound at all.

More
Price: €70.00
Difficulty: medium CPU: medium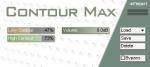 The plugin is designed to change the basic frequency contour of a sound track, or the overall frequency balance of a master.

Primary design goals:
- Master processing
- Per-track processing for balancing low and high end
- Track restoration

The plugin contains multiple presets for various track types.
Price: €29.00
Difficulty: easy CPU: low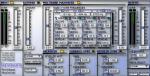 Dynasone offers you many powerful processing functions to provide your final mixdown with that special 'pro' sound. Its unique neural Automix function adjusts the overall sound of your mix to automatically sound both transparent and have an optimal frequency response. No more worrying about the final sound of your mix, just let Dynasone analyze your work and propose a setting for optimum results. Different templates let you adjust your overall sound to match any desired musical style, from Classic to Dancefloor. What's more, you can even choose an optimization scheme for your final release medium. Select 'Vinyl', 'Tape', 'CD' or 'Linear' to let Dynasone automatically do the work for you to achieve an optimum result on the desired medium. Both multiband maximizer and peakstop limiting functions optimize the loudness of your mix to match any desired dynamic range and for optimum punch and brilliance. Subsonic and Refresh functions add new spectral contents allowing for restoring and optimizing older recordings.
Price: €179.00
Difficulty: medium CPU: medium
A 5-band audio processor intended for internet and low power FM broadcasting. Energize II is a plug-in for Winamp and software supporting VST plug-ins, like AudioMulch and Cubase and Wavelab from Steinberg. The downloadable package contains both a Winamp DSP-library and a VST-library.

Energize II is a 5-band audio processor suitable for Internet and low-power/budget FM broadcasting. The processor works only on stereo input with sampling frequency 44100 Hz. The processor is not optimized, which is why it consumes a lot of CPU power.
Price: Free
Difficulty: medium CPU: medium

The Sonic Maximizer is a intuitive, easy, yet extremely powerful enhancer for your music. It converts the sound going to your speakers in such a way that it adds sparkling high's and punchy lows, without adding synthetic frequencies. Great for all purposes: vocals, drums, synths or complete tracks. A must-have for every producer.
Difficulty: easy CPU: low

Spectralive is "the" definitive secret weapon for attaining that professional "commercial" sound. The Spectralive process is a novel and proprietary approach for imparting vitality and warmth to all your audio material

Master, mix, track your music on an even playing field regardless of your monitor speakers setup or quality.
Price: €25.00
Difficulty: easy CPU: medium
---
Contact the plugins database maintainers at
---
Copyright © 1998-2005 Yannick Delwiche
All rights reserved