Sub-categories: Amplifier (9), Analyzer (4), Audio recorder (1), Beatslicer (1), Chorus (4), Compressor (20), DeEsser (2), Delay (21), Distortion (10), Drums (1), Enhancer (11), EQ (11), Expander & gate (2), Filter (14), Flanger (4), FM synthesis (1), Frequency shifter (2), FSU (4), Gate (2), Granular synthesis (1), Hardware controller (2), Imaging / Panning (5), Input controller (1), Limiter (4), Lo Fi (6), Mastering (5), Maximizer (2), Modulator (1), Multi FX (4), Noise reduction (1), other (6), Panning and Spatial Arrangement (11), Phaser (2), Pitch shifting (4), Randomizer (1), Restructuring Synth (1), Reverb (13), Ringmodulator (2), Sample manipulator (3), Simulator (1), Synthesizer (1), Tremolo (2), Vocoder (7), Wave shaper (1)
---
| | | | |
| --- | --- | --- | --- |
| | 1 2 3 4 5 6 7 8 9 10 | Showing plugins 51-60 (211 found) | |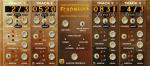 A tape delay plug-in capable of stereo delays, ping-pong delays, multi-tap delays and complex delay textures.




* Tape model including tape saturation, tape noise, flutter, low and high pass filtering.

* 4 separate delay lines which can be configured for various delay types (Try out the preset programs as examples. Also see the included signal diagram "diagram.jpg" to understand the structure of this effect).

More
Price: Free
Difficulty: medium CPU: high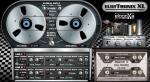 Emulation of Robert Fripp's tape delay effect "Frippertronics": two Revox B-77 in continuous loop. This XL version supposes a complete rewrite of the old Elottronix, and adds a ton of new possibilities:

* Two independent routable delay lines, with a maximum delay time of 80 seconds. Tempo can be synced to host BPM.
* LFO controlled Pan per delay line, with definable Bar Divisions, Pitch and Waveform.
* Two global Pan modes: normal and inverted.
* Rehearsal option: when switched ON, the incoming signal doesn't pass through the delay lines, so you can try different things before inserting them into the loop.
* Biquad-X multimode filter per delay line. This advanced filter has 9 different modes: Low Pass, High Pass, Low Shelf, High Shelf, All Pass, Band Reject, Band Pass CSG, Band PassC0PK and Peak. Optional parameters to control are Gain, Cutoff and Q.
* Tape machine: this module generates tape hiss, which can be pitched up and down.
* Completely automatable via MIDI CC.
* Moderate CPU use (-8% Athlon XP 2400+).
* Includes 8 Presets to give an idea of the effect (4 for sends, 4 for inserts). But what Elottronix XL does can't be covered with presets as you'll discover
Price: Free
Difficulty: medium CPU: medium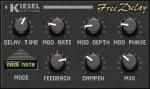 FreeDelay is the LFO modulated Delay from the VST instrument 'Helga' in a stand-alone form. It features the following characteristics:

*LFO modulation
- The delay time can be modulated with a sinusoid Low Frequency Oscillator.
*Stereo
- Adjustable phase difference between the left and right channel modulations.
*Low-pass filter
- The feedback can be dampen with a low-pass filter.
*Modes
- Tempo sync 3/2, 1/1, 2/3, Smooth Mode and Tunable to MIDI note.
Price: Free
Difficulty: easy CPU: low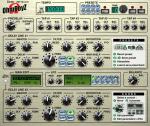 Have you met the Ohmboyz? This charming bunch of delays are ready to take your sound flying through space and pilot it into previously unexplored dimensions.

There are more than a few delays on the market, so we really had to do something special with this. That's why your journey starts with no fewer than four predelays. These cute little critters will really busy your sound up and get it primed to for its leap into the unknown. From here, we head for the two slickly geared delay channels, each of which is armed with its own filters, pan pot and overdrive. This universe is yours for the shaping.
Price: €79.00
Difficulty: medium CPU: low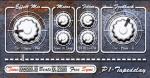 P1-Tapedelay simulates a classic tapedelay.

Features include:
*screaming analog overdrive on high feedback
*smooth parameter control, no gliches
*high/lowcut filter & tapespeed modulation
*shows time also in beats (normaly 1/4 note)
*variable phase feedback for phasersounds
*sync to sequenzer tempochanges
*beat-mode for groovy delaysettings
Price: Free
Difficulty: easy CPU: low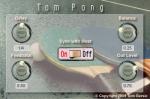 Tom Pong is a ping pong delay VST Plugin. A ping pong delay is a delay which alternates from one speaker to another. If the balance is set to 0.5, a stereo signal will invert itself each time the delay buffer is played back. If the balance is set to either side of 0.5, the signal bounces back and forth between the speakers. Tom Pong can be synced to the host sequencer, or delay times can be set by sample count. Feedback and output level are also adjustable.

More
Price: Free
Difficulty: easy CPU: low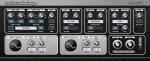 Retro Delay is a flexible allround delay effect in VST format. It has the character and sound of a vintage delay unit but features many modern options.
Besides delays, it can produce a wide range of modulation, chorus, flanger and phaser effects.
Price: Free
Difficulty: medium CPU: low
A basic plugin to add delay and echo's to your audio stream. It comes bundled with most Steinberg audio applications.
Difficulty: medium CPU: medium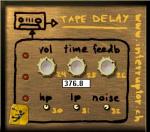 Tape Delay is the delay from Dub Siren as a separate plugin.

* highpass and lowpass filter in the feedback path.
* adjustable simulation of tape hiss (useful for endless delays at high tape saturation levels).
* all parameters are controllable by midi controllers. the assigned midi cc numbers are written on the front panel beside each pot.
Price: Free
Difficulty: easy CPU: low

With the time knob at 12 o'clock an echo is produced at 2 beats per bar in a project set at 140 bpm. The azimuth control increases a delay of a few milliseconds between the left and right echo return, similar to tilting the playback head on a tape machine, this makes the echoes sound wider and behind the source sound.
Price: Free
Difficulty: easy CPU: low
| | | | |
| --- | --- | --- | --- |
| | 1 2 3 4 5 6 7 8 9 10 | Showing plugins 51-60 (211 found) | |
---
Contact the plugins database maintainers at
---
Copyright © 1998-2005 Yannick Delwiche
All rights reserved