Sub-categories: Amplifier (9), Analyzer (4), Audio recorder (1), Beatslicer (1), Chorus (4), Compressor (20), DeEsser (2), Delay (21), Distortion (10), Drums (1), Enhancer (11), EQ (11), Expander & gate (2), Filter (14), Flanger (4), FM synthesis (1), Frequency shifter (2), FSU (4), Gate (2), Granular synthesis (1), Hardware controller (2), Imaging / Panning (5), Input controller (1), Limiter (4), Lo Fi (6), Mastering (5), Maximizer (2), Modulator (1), Multi FX (4), Noise reduction (1), other (6), Panning and Spatial Arrangement (11), Phaser (2), Pitch shifting (4), Randomizer (1), Restructuring Synth (1), Reverb (13), Ringmodulator (2), Sample manipulator (3), Simulator (1), Synthesizer (1), Tremolo (2), Vocoder (7), Wave shaper (1)
---
| | | | |
| --- | --- | --- | --- |
| | 2 3 4 5 6 7 8 9 10 11 | Showing plugins 61-70 (211 found) | |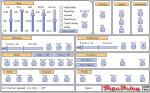 * Left / right delay line , these can be joined (i.e. the same) or independent of each other with cross delay / ping pong between them
* Delay time in qb which can be autosynced to host , also fine delay time in milliseconds and long delay time upto 20 seconds. Smoothing of delay length changes
* Automatic delay ducking, noisegate and limiting for reducing the clutter in the mix
* Two filters with modulation built in the feedback loop, each filter can be one of ten different types (12/24 lo/hi/bp/br + ring mod & comb) , which can be used serially, in parallel, around the distort or separately for left/right channel
* Saturation Distortion, two types of saturation / distortion with hard / soft clipping
* Flutter, tape flutter emulation using double delay LFO's (can also be used for chorus / vibrato /pitchshifting type effects)
* Static / degrade - tunable static and variable degrading of the signal
* Panic button to turn off sound and feedback decaying to stop infinite feedback
* PDF manual & 16 presets
Discontinued
Difficulty: medium CPU: medium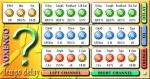 This VST PlugIn is a "packed-with-features" delay module based on tempo, incorporating EQ and tremolo sections with separate controls for each output channel. Instead of a single "length" control this plug-in implements two separate "delay" and "length" controls which allows to create evenly sounding "ping-pong" echoes.
Price: Free
Difficulty: easy CPU: low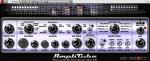 AmpliTube simulates the entire guitar array used to craft any guitar tone including amplifier, stomp-boxes and post effects modeling.
AmpliTube is comprised of 3 modules:

Amp module

7 different Pre-Amps models, 5 EQs, 4 Power Amps, 9 Cabinets and 2 Mic models.
1260 amp combinations.
Designed using sophisticated modeling techniques, based on vintage and modern must-have amps including Marshall, Fender, Vox, Mesaboogie and many more.
Includes Tremolo and Spring Reverb.
Built-in Mic modeling (Type (condenser/dynamic), axis and placement of the recording microphone).

More
Price: €295.00
Difficulty: medium CPU: medium
Multi-band (3 band) distortion. Creates the sound of torn bass bins and other subtle effects!
Price: Free
Difficulty: easy CPU: low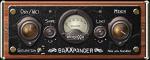 A vintage style saturation/bass expander unit.
Price: Free
Difficulty: easy CPU: low

This free plugin will distort your audio subtly or to the extreme ! Nastyshaper features:

Pre and Post gain knobs
3 different waveshaping functions. Shape 1 has 4 stages, Shapes 2/3 have 2 stages
An 8x oversampling mode for high-quality offline rendering

Price: Free
Difficulty: medium CPU: medium
Part of the free VST plugin pack. The complete package consists of BJ Flanger, BJ LoFi, BJ Overdrive, BJ Ringmodulator², BJ Tremolo, and BJ Wavechanger².
Price: Free
Difficulty: medium CPU: medium
CamelPhatFREE features a distortion effect and a compressor. These are cut-down, more basic reconfigurations of SuperCamelPhat 2's acclaimed guitar overdrive and compression algorithms.

CamelPhatFree includes the 'Random Camel' present on all Camel Audio plugins. It is MONO only and does not support MIDI control.
Price: Free
Difficulty: easy CPU: low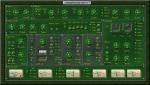 GreenMachine Amp II is a Guitar Amplifier VST effect plugin.

Specification:

* Clearly arranged user interface.
* Preamp model: american and british style.
* Amp model: Tube 50, Tube100 and SolidState.
* 3 different Tone Stacks.
* 5 Band graphic Eq with changeable range, bandwidth and output level.
* 3 Band parametric post Eq.
* Speaker simulation: open/closed cabinet, backward reflection and Speaker simulation mix control.
* Wah wah, Delay, Chorus, Reverb, Rotary/Vibrato effect.
* 5 different VU Meter to check the most important values inside.
* MIDI control for most functions.
* Input source selector: Guitar, Bass and Bypass e.g. for synth's or vocals.
* Noise reduction filter.
* About 80 "ready to go" presets.

More
Price: €68.00
Difficulty: medium CPU: medium
Soft distortion
Price: Free
Difficulty: easy CPU: low
| | | | |
| --- | --- | --- | --- |
| | 2 3 4 5 6 7 8 9 10 11 | Showing plugins 61-70 (211 found) | |
---
Contact the plugins database maintainers at
---
Copyright © 1998-2005 Yannick Delwiche
All rights reserved