Sub-categories: Amplifier (9), Analyzer (4), Audio recorder (1), Beatslicer (1), Chorus (4), Compressor (20), DeEsser (2), Delay (21), Distortion (10), Drums (1), Enhancer (11), EQ (11), Expander & gate (2), Filter (14), Flanger (4), FM synthesis (1), Frequency shifter (2), FSU (4), Gate (2), Granular synthesis (1), Hardware controller (2), Imaging / Panning (5), Input controller (1), Limiter (4), Lo Fi (6), Mastering (5), Maximizer (2), Modulator (1), Multi FX (4), Noise reduction (1), other (6), Panning and Spatial Arrangement (11), Phaser (2), Pitch shifting (4), Randomizer (1), Restructuring Synth (1), Reverb (13), Ringmodulator (2), Sample manipulator (3), Simulator (1), Synthesizer (1), Tremolo (2), Vocoder (7), Wave shaper (1)
---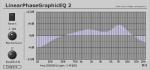 LinearPhaseGraphicEQ is a free VST plugin for windows.
This consists of a LinearPhaseFIR, and can keep clean sounds.
Version 2 has 61 frequency bands and the ranges of gain are [-12 to +12dB] or [-96 to +12dB] or [-24 to +24dB]. You can easily draw gain to frequency graphic.

*SamplingRate: 44.1k, 48k, 88.2k, 96k support
*StereoOut: (mono->stereo, stereo->stereo)support
*64bit float internal precision
Price: Free
Difficulty: easy CPU: low
Equal loudness contours for bass EQ, Also useful for mix correction.
Price: Free
Difficulty: easy CPU: low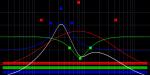 By Magnus @ Smart Electronix.

NyquistEq is a paragraphic equalizer that does not suffer from the treble warping that most digital equalizers do. Also it never clicks, and it handles deep bass well.

The reason it's called NyquistEq is because it's designed to be a filter that sounds good all the way up to the Nyquist frequency (if sampling rate is 44.1 kHz then nyquist is at 22.05 kHz).
Price: Free
Difficulty: easy CPU: low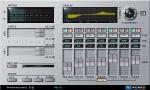 Parametric EQ is a powerful 10 Band EQ Plug-In offering much more than what is found in traditional parametric EQs. Parametric EQ features 7 fully configurable bands and 3 additional bands, which are controlled by a unique virtual joystick for simultaneous and fast Treble and Loudness control. The 7 bands can be assigned to work as Parametric, Hi Shelf, Lo Shelf or even Notch filters – and any combination of these. Split gain controls for left and right channels give you instant access for working on channels discreetly, or moving the frequency spectrum around in the stereo image.

More
Discontinued
Difficulty: easy CPU: low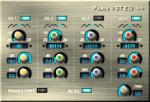 Very nice and easy to use 4 band parametric equalizer. Soft limiting is applied to its output.
Price: Free
Difficulty: easy CPU: low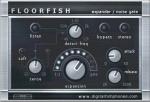 FLOORFISH is a simple expander / gate device, easy to set up and offers a broad variety of processing, ranging from slight expansion, backgound noise attenuation to extreme gating effects.
What's different from similar units is the ability to scan the source and adjust the transistion curve accordingly.
Price: Free
Difficulty: easy CPU: low

Neon Gate is an easy to use host synchronized FX insert, which is ideal for "Trance" style rhythms.
Price: Free
Difficulty: easy CPU: low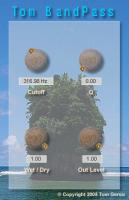 Tom BandPass is a simple band pass filter. Sometimes you just want a simple, highly efficient filter that sounds good. If that's what you want, then this is your filter.

Tom BandPass is free, so enjoy!
Price: Free
Difficulty: medium CPU: medium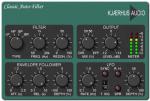 The Classic Auto-Filter is an analog modeled four-pole filter with resonance control. It can be used for creative effects like auto-wah-wah and filter sweeps, as well as a fixed filter for equalizing purposes. The filter is selectable between low-pass, high-pass, band-pass and band-reject (notch). The filter cut-off frequency can be modulated from the envelope follower and the LFO.

More
Price: Free
Difficulty: easy CPU: low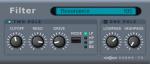 A simple filter plugin featuring:

# One Two Pole Multimode Filter (-12dB/oct).
# Adjustable frequency, resonance (Q) and saturation drive.
# Selection of Lowpass, Highpass, Bandpass or Bandstop output.
# Two One Pole filters (LP, HP, -6dB/oct) with adjustable frequency.
# Filter series: In -> Two pole -> One pole -> One pole -> Out.
# Filters can be turned on or off (bypassed).
Price: Free
Difficulty: easy CPU: low
---
Contact the plugins database maintainers at
---
Copyright © 1998-2005 Yannick Delwiche
All rights reserved