Sub-categories: Amplifier (9), Analyzer (4), Audio recorder (1), Beatslicer (1), Chorus (4), Compressor (20), DeEsser (2), Delay (21), Distortion (10), Drums (1), Enhancer (11), EQ (11), Expander & gate (2), Filter (14), Flanger (4), FM synthesis (1), Frequency shifter (2), FSU (4), Gate (2), Granular synthesis (1), Hardware controller (2), Imaging / Panning (5), Input controller (1), Limiter (4), Lo Fi (6), Mastering (5), Maximizer (2), Modulator (1), Multi FX (4), Noise reduction (1), other (6), Panning and Spatial Arrangement (11), Phaser (2), Pitch shifting (4), Randomizer (1), Restructuring Synth (1), Reverb (13), Ringmodulator (2), Sample manipulator (3), Simulator (1), Synthesizer (1), Tremolo (2), Vocoder (7), Wave shaper (1)
---
| | | | |
| --- | --- | --- | --- |
| | 1 2 3 4 5 6 7 8 9 10 | Showing plugins 11-20 (211 found) | |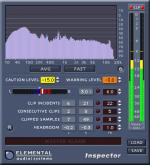 Inspector's spectrum analyzer gives you a clear picture of the sonic properties of your mix. Real-time numeric readouts for balance, headroom, and clip incidents tell you exactly what is happening from sample to sample. All in a compact size to save your desktop space.
Price: Free
Difficulty: easy CPU: low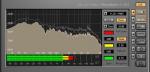 Visualizer is an FFT Analyzer ideal for invesigating and comparing characteristics of any audio material in real time.

Key features:

- FFT Spectrum analyser
- Stereo width analyser
- Split Screens
- Adjustable peak-hold
- Adjustable time smoothing
- Resizable screen
- Spectragram
- Stereo differential Spectragram
- RMS Level meter with peak hold
Price: Free
Difficulty: medium CPU: medium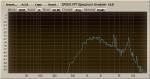 SPAN is a real-time FFT spectrum analyzer. For the most part it was derived from Voxengo's GlissEQ and CurveEQ professional equalizers and it reproduces their spectrum analysis functionality.




Parameters:

* Block - specifies the block size of the FFT (Fast Fourier Transform) spectrum analyzer.
* Speed - specifies the speed (averaging coefficient) of the spectrum analyzer.
* Slope - allows you to adjust the spectrum analyzer display slope towards higher frequencies.
* Channel - specifies which audio channel gets analyzed. "Avg" means the average of the L and R channels will be analyzed. "Max" means the maximum of the L and R channels will be analyzed.
* Monitor - specifies the monitoring mode. "RealT" means real-time spectrum is displayed. "Avg" means "average of all time" is displayed. "Max" means "maximum of all time" is displayed.
Price: Free
Difficulty: easy CPU: low

Silverspike TapeIt 1 is a VST-Plugin to record audio streams creating wave files in real-time.

You can plug TapeIt 1 into your VST host application at any point accepting VST plugins. Unlike most other plugins, TapeIt 1 does not change the sound of your audio. But, while copying the sound unaltered from input to output, TapeIt 1 writes it to a standard WAV file. This way you can grab any audio signal that appears at one of the plugin-points of your audio application.

More
Price: Free
Difficulty: easy CPU: medium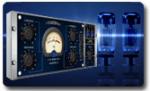 Blue CH-2s is a chorus effect, and part of the Blue Tube bundle.

The Blue Tubes Bundle is a collection of 16 plug-ins processors for PC and Mac OSX.
Designed to improve the quality of digital sound recordings. This bundle recreates the warm sound qualities of classic analog hardware. The sound quality of Blue Tubes is nothing short of amazing. Yet all 16 plug-ins provide a simple and functional "vintage-style" interface, as well as low CPU consumption for lightening-fast processing

More
Price: €499.00
Difficulty: medium CPU: medium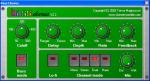 This plugin is very nice for enhancing bass sound. It gives an overall warm feeling. Works very good on most low frequency sounds.
Price: Free
Difficulty: easy CPU: low

This plugin offers 3 stereo delays with cross-feedback.Parallel or serial modes. It can enhance the stereo field and give your mix more depth. You can create weird results with extreme feedback settings.
Price: €100.00
Difficulty: medium CPU: low
Basic chorus plugin that comes bundled with most Steinberg audio applications.
Difficulty: medium CPU: medium

Classic Chorus is a great sounding and easy to use classical Chorus VST plugin. Nice Plugin for adding Depth, Fatness and Stereo perspective to almost any Electrical Instruments or Vocal.
Price: Free
Difficulty: easy CPU: low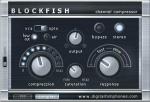 Blockfish is a versatile compressor with countless ways to shape the incoming audio.
Unlike many other digital compressors, Blockfish has 'soul'. It likes to bite, but it can be tamed easily once you've learned how to use its potential.

You can remove the front plate and make further adjustments on the circuit board.
Everything is possible: clean, transparent, loud, punchy, silky, subtle, fat. But still with a unique sonic character.
Price: Free
Difficulty: medium CPU: low
| | | | |
| --- | --- | --- | --- |
| | 1 2 3 4 5 6 7 8 9 10 | Showing plugins 11-20 (211 found) | |
---
Contact the plugins database maintainers at
---
Copyright © 1998-2005 Yannick Delwiche
All rights reserved